Stealth Panel: Ultra modern frameless design. Soft satin finished aluminium panel with 3mm black edges raised off the wall with a 15mm deep subframe to create a low floating effect. Easy hanging and has a protective water resistant coating.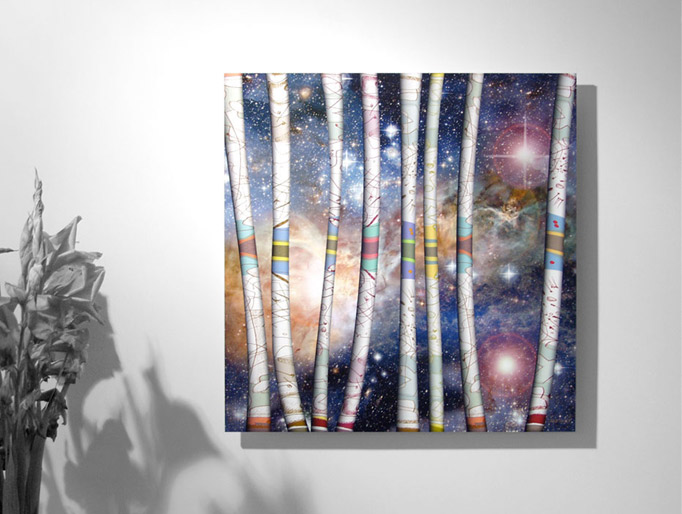 Moisture Resistant

With a satin finish moisture resistant coating, this product is suitable for kitchens and bathrooms.

Strong and Reusable System

We use a white faced aluminium backing panel with 2mm black edges to create strength for our easy hanging system.
"Future Proof" as a reusable system.

Easy Hanging

Hangs just like any other picture. No complicated precision drilling required. Fixings provided as standard.

Life Long Inks

Printed with pigment "lifelong" inks using a ten colour printing process to create vibrant colours while maintaining subtle tones and gradients.

Art That Fits Your Space

Available in a variety of sizes for the perfect fit and for every occasion.

Quality Guaranteed

Your satisfaction is very important to us, so we quality check all our products at every stage and offer a 30 day guarantee.
Create YOUR Stealth Panel
Photo to Stealth Panel
Create your personal one-off art piece with your own digital image onto our exciting Stealth Panel.
Configure the perfect Stealth Panel for you, then email your digital image and we will have your
one-off art piece delivered within seven working days. An email proof before production is available.