You have an item to frame but…
…which service is for you?
Framing since 2002, our experienced team of designers and craftsmen are renowned for their creativity and professionalism. What ever your picture framing needs, Saltmarshe will have the solution.
Looking for inspiration?…
Artwork not a standard size?…
Need to protect your artwork?…
Looking to frame an object, a rugby shirt, medals or a piece of rock?…
Try our Bespoke Framing service.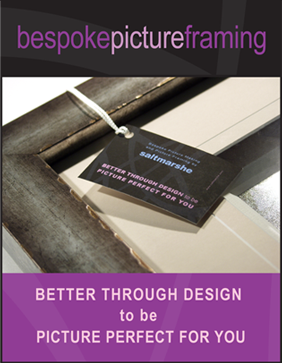 Need to frame an item quickly?…
Looking for a purpose cut mount?…
Looking for a quality standard frame?…
Need to work to a budget?…
DIY Looking to assemble it yourself….
Try our SameDay Framing service
Looking to have your own digital photos printed to 6×4" or bigger, or printed to poster size, or even put onto canvas?…
Looking for something different?…
Try our PictureMaking service.